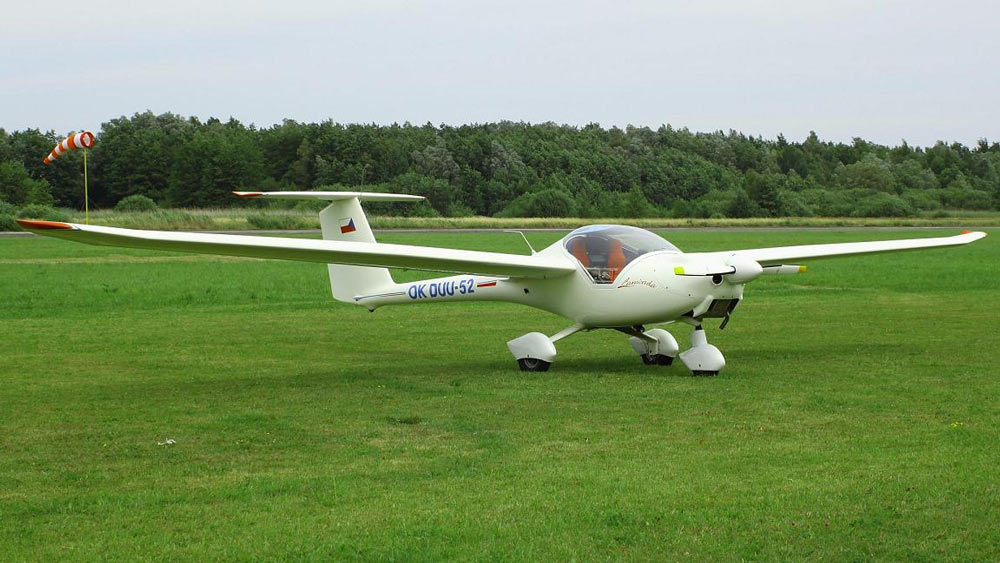 UFM 13 Lambada aircraft was designed with reference to maximum safety, excellent performance and flight economy. This type of aircraft is certified in UL category.
The aircraft Lambada is two-seater, single- engine, middle wing with all-composite structure.
The fuselage structure is made of carbon and glass composite. The wings are formed by a sandwich structure and the flanges of the wing are made of carbon rosiny.
The wings can be changed by wing extensions to 15m wingspan.
Fuel tanks: 2x 50l
The landing gear can be tricycle with controlled nose wheel or with two-wheel controlled tailwheel.
In standard configuration Lambada included analog devices. Customer request can be installed lot of kinds of digital devices, GPS and others.
Possibility to instal rescue system Galaxy or Magnum.
---
| | |
| --- | --- |
| Rozpětí: | 13 m / 15 m |
| Délka: | 6,6 m |
| Výška: | 1,95 m |
| Max. vzlet. hmotnost: | 472.5 kg se záchranným systémem |
| Maximální rychlost: | |
| Cestovní rychlost: | 150 km/h |
| Minimální rychlost: | 63 km/h |
| Klouzavost 13 m verze: | 1:26 |
| Klouzavost 15 m verze: | 1:30 |
---